Welcome to Florida Transmission Repair in Orlando,
your Premier Auto Repair and Service Shop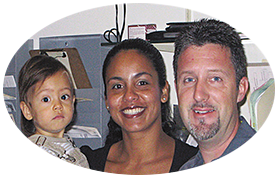 Tim Wrye & Family,
Owner & Master Technician
Family owned and operated
Experience and certified
Nationwide Warranty
Better Business Bureau A+ Rating
Trusted by Your Neighbors for Over 10 Years
Fast & Expert Transmission Repair
We're Accredited
We are an Accredited Business with the Central Florida Better Business Bureau (BBB); check us out.
We understand & can solve your transmission problems
At Florida Transmission Repair we understand the stress and uncertainty that can come along with repairing your vehicle. That's why we focus on you and your needs. We are committed to helping you keep your transmission running... and running strong.
If you suspect a transmission problem, or are just not sure, contact our experts and we will answer your questions and help you figure out your problem as it applies to your situation. Our technicians are trained to save you time, money, and most of all... sanity. As always, we stand behind our product and the service we provide. You will experience first hand why we are recognized for integrity and ethical business practices.
We Staff Certified Technicians
To give you the best service, we employ technicians certified by the National Institute for "Automotive Service Excellence". ASE's mission is to improve the quality of vehicle repair and service through the testing and certification of repair and service professionals.
Our Warranty
We understand how important our customers' peace of mind is to them. This is why our ATRA automatic transmission repair shop stands behind the quality of the work of our professionally trained staff. As an ATRA transmission shop, we offer our customers the ATRA Golden Rule Warranty. The Golden Rule Warranty is a nationwide warranty protection plan issued and serviced only by authorized ATRA members in good standing - transmission repair shops like Florida Transmission Repair of Orlando. ATRA is the largest network of automatic transmission repair shops in the world, making the Golden Rule warranty the most widely accepted.
Shop Hours
Our Repair Hours:
Mon. - Fri. 8am to 5pm
Sat. 9am to 1pm
Sun. Closed

Towing 24/7
Call Florida Transmission Repair any time day or night! Your towing is Fast and the best price around!
Call 407-494-2114
24/7 Emergency Hotline
407-473-0632
We service and repair the following makes:

Acura Repair
Alfa Romeo Repair
AMG Repair
Aston Martin Repair
Audi Repair
Bentley Repair
Bitter Repair
BMW Repair
Buick Repair
Cadillac Repair
Chevrolet Repair
Chrysler Repair
Cummins Repair
Daewoo Repair
Dodge Repair
Ducati Repair
Duramax Repair
Ferrari Repair
Ford Repair
Freightliner Repair
Geo Repair
GM Repair
GMC Repair
Honda Repair
Hummer Repair
Hyundai Repair
Infiniti Repair
International Repair
Isuzu Repair
Jaguar Repair
Jeep Repair
Kia Repair
Lamborghini Repair
Land Rover Repair
Lexus Repair
Lincoln Repair
Lotus Repair
Mack Repair
Maserati Repair
Mazda Repair
Mercedes-Benz Repair
Mercury Repair
Mini Cooper Repair
Mitsubishi Repair
Nissan Repair
Oldsmobile Repair
Opel Repair
Plymouth Repair
Pontiac Repair
Porsche Repair
Prius Repair
Range Rover Repair
Rolls Royce Repair
Rover Repair
Saab Repair
Saturn Repair
Scion Repair
Smart Repair
Sprinter Repair
Sterling Repair
Subaru Repair
Suzuki Repair
Tesla Repair
Toyota Repair
Volkswagen Repair
Volvo Repair
Yamaha Repair
click +1 if you like our service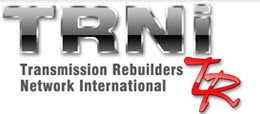 Powered by: AutoVitals